Oncology News & Updates

December 16, 2010
Estrogen Alone is Effective for Reducing Breast Cancer Risk
Exogenous estrogen (administered as HRT) reduces breast cancer rates.
HRT based on estrogen alone helps manage menopausal symptoms.
More data are needed to elaborate on estrogen's role in chemoprevention.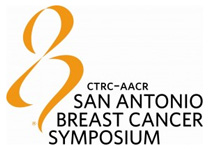 SAN ANTONIO - While endogenous estrogen (i.e., estrogen produced by ovaries and by other tissues) does have a well-known carcinogenic impact, hormone replacement therapy (HRT) utilizing estrogen alone (the exogenous estrogen) provides a protective effect in reducing breast cancer risk, according to study results presented at the 33rd Annual CTRC-AACR San Antonio Breast Cancer Symposium, held Dec. 8-12, 2010.
"Our analysis suggests that, contrary to previous thinking, there is substantial value in bringing HRT with estrogen alone to the guidelines. The data show that for selected women it is not only safe, but potentially beneficial for breast cancer, as well as for many other aspects of women's health," said lead researcher Joseph Ragaz, M.D., medical oncologist and clinical professor in the Faculty of Medicine, School of Population and Public Health at the University of British Columbia, Vancouver, BC, Canada.
Read the full press release (PDF)
More news coverage about this latest research on estrogen: